Tucked into the northern Varese region of Italy is the city of Somma Lombardo. A whimsical town just to the north of Milan, Somma Lombardo will draw you in with its quaint streets, cosy shops and stunning castle. Rent a car in Somma Lombardo and explore all the nooks and crannies of Northern Italy.
Museums filled with Italian history, castles with turrets and beautifully kept gardens, and cathedrals and churches with towering painted ceilings are just a taste of what you'll discover on your adventures in Somma Lombardo.
Head out on a road trip around Italy and be sure to take in the cities of Milan, Bologna, Florence, Naples, and of course, Rome. If you have a bit of a sweet tooth, stop off in Chocolate Valley for a delectable treat.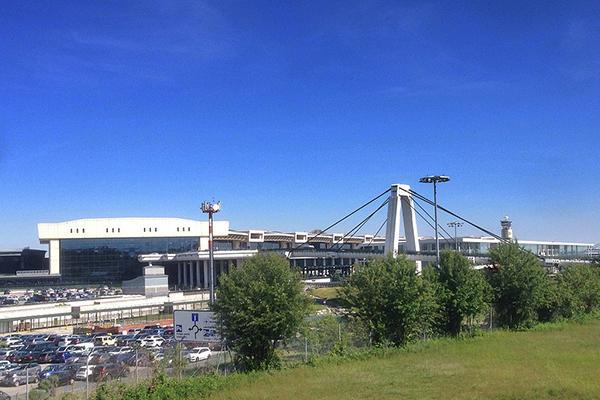 Image: Andrea Albini, CC BY-SA 3.0, via Wikimedia Commons
Book your Somma Lombardo rental car with Airport Rentals
At Airport Rentals, we make renting a car in Somma Lombardo effortless. By working with an extensive range of suppliers, we're able to bring you the best deals on car rentals in the city of Somma Lombardo.
Compare vehicles at the lowest possible prices, and make a reservation in just a few clicks. Simply type in your preferred travel dates to view the list of available vehicles in Somma Lombardo. Refine your options by personal preference, such as transmission and group size. Choose between luxury SUVs, economy cars, and everything in between.
Found your ideal car? Confirm your selection securely online, and enjoy zero booking fees and 24-hour customer service.
A quick overview of Somma Lombardo
Surrounded by green parklands, Somma Lombardo is a prime location for nature-lovers. Lake Maggiore sits to the north of the city, while the serene Tinico river runs just to the west. Both make for great day trips and leisurely strolls along the water's edge. In the city itself, highlights include Villa Bellini, the Faunistic Park La Torbiera, the drive-through Pombia Safari Park, and Volandia, the aviation museum. You'll find the majority of car hire suppliers on the edge of town, just off the S336.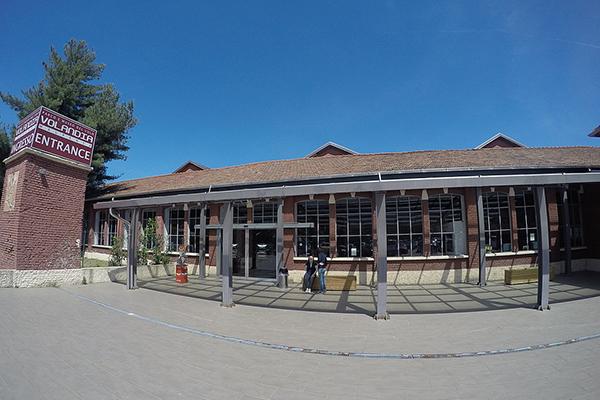 Image: Andrea Albini, CC BY-SA 3.0, via Wikimedia Commons
Driving a rental car in Somma Lombardo
Driving around Somma Lombardo is pretty straightforward. Streets are well signposted, roads well maintained and several major highways connect Somma Lombardo with Italy's motorway system. Petrol in Italy is on the costly side but manageable if you factor it into your holiday budget.
Getting to Somma Lombardo
The closest airport to Somma Lombardo is Milano Malpensa Airport, just 7 kilometres away. With daily flights from New York, Paris, Barcelona and Manchester (among others), it's the ideal place to start your travels in Northern Italy. Organise car rental from the airport or jump in a taxi for a 10-minute ride into Somma Lombardo, where you can also pick up a hired car.
Tips for driving around Somma Lombardo
Familiarise yourself with the local road rules before getting behind the wheel of a car hire.
● Keep to the right when driving.
● Drivers tend to be on the aggressive side; be patient.
● If you're on the motorway, you must have your lights on.
● On and off-ramps to the motorways are often narrow; take it slowly.
● The speed limit in Italy is up to 50 kilometres per hour in urban centres and up to 130 kilometres on the motorways.
● Many of Italy's roads are toll roads.
First time in Italy? Check out our guide to foreign road trips.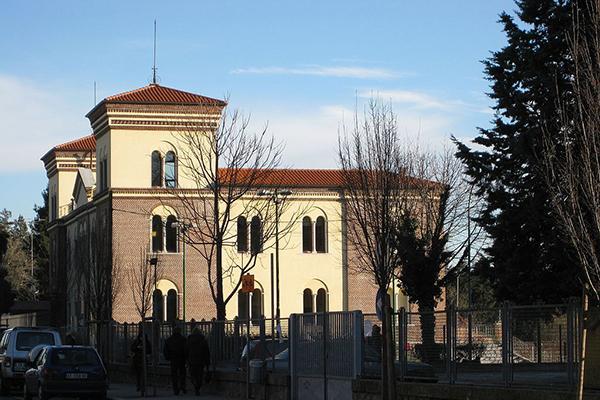 Image: By Quokka (Own work), CC BY-SA 4.0, via Wikimedia Commons
Where to park your rental car in Somma Lombardo
The Milan Malpensa Airport has parking available for your car hire for both short and long-term stays. Visit the airport website for all the details. Most major attractions in Somma Lombardo have parking available for your car hire.